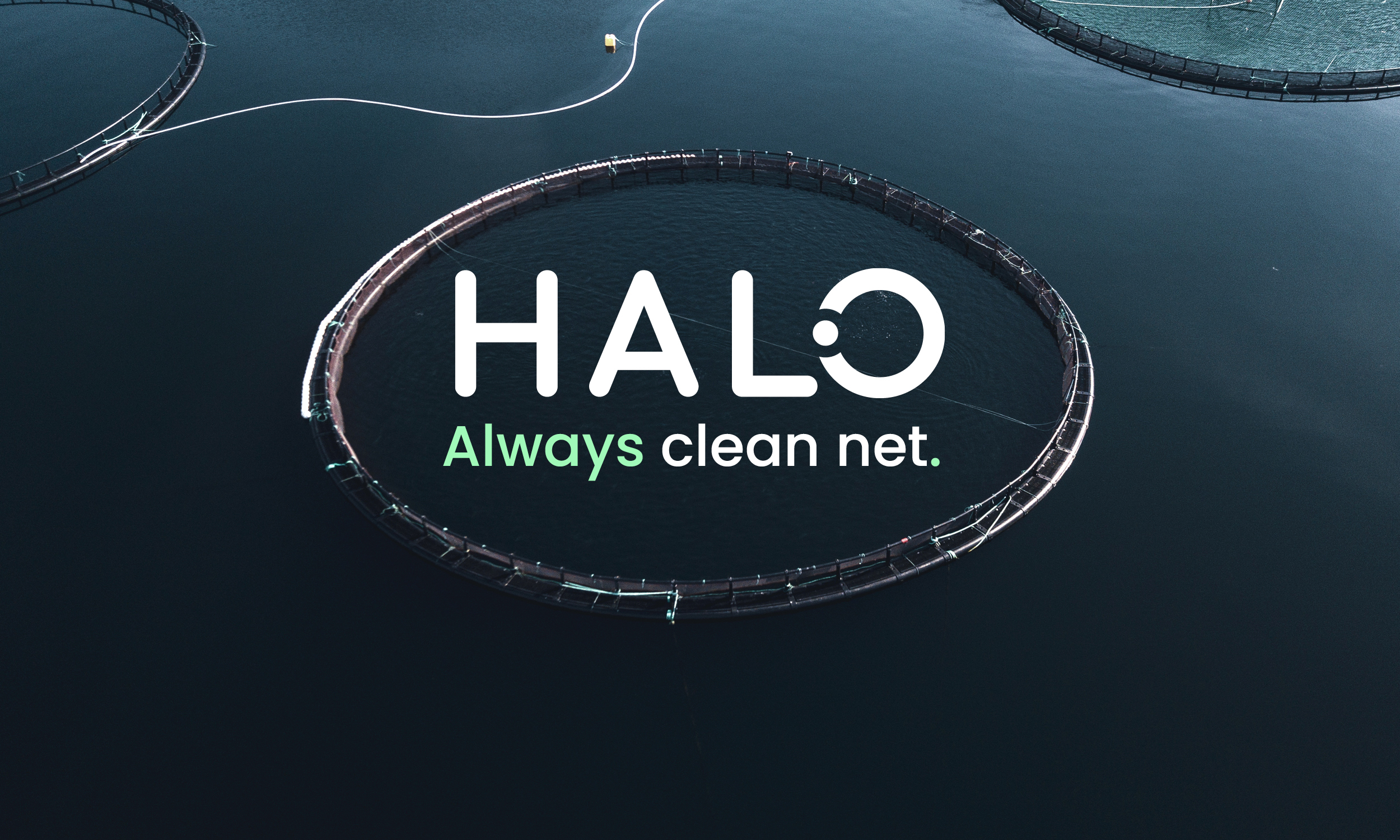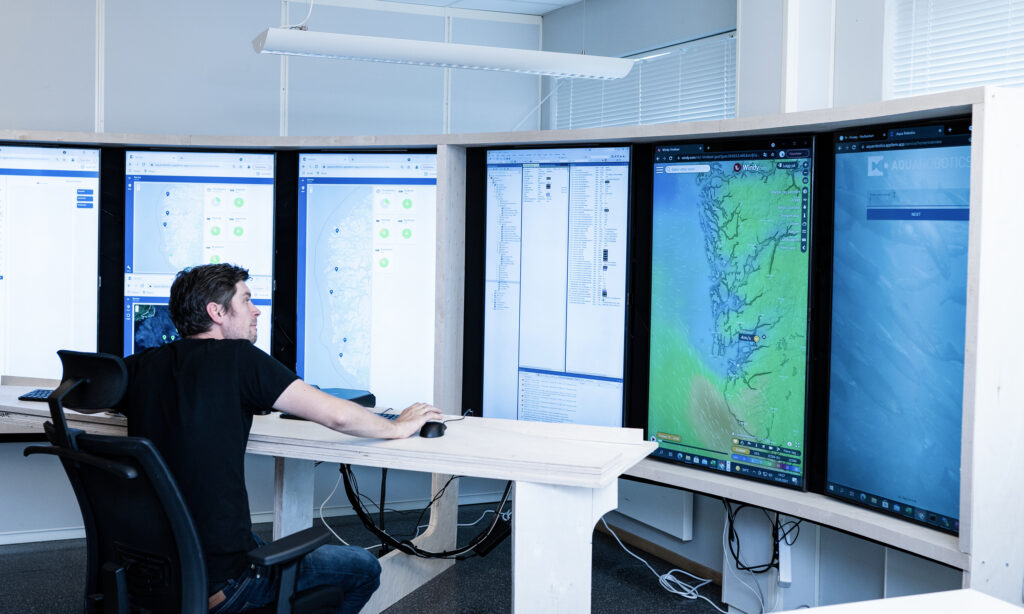 Clean net 24/7 – better for the fish and your profitability
The HALO system brushes both sides of the cage net gently, effectively and continuously to prevent fouling. Gentle, continuous brushing reduces the need for power washing and biocides, and provides optimal biological and environmental conditions in the cage. A clean net secures good fish welfare and guarantees sustainable food production today and in the future.
HALO has been developed by AQUA ROBOTICS and builds on long experience of developing practical and innovative solutions for the aquaculture industry.
Complete and continuous
HALO is supplied as a complete service with reliable, robotised cleaning technology, remotely controlled and continuously monitored. However also with full local control and overview for the site operators on mobile phone and/or PC.
HALO reliably operates 24/7 to ensure optimal conditions for the fish, without net fouling. The physical equipment fits easily into existing infrastructure without obstructing operations in any way.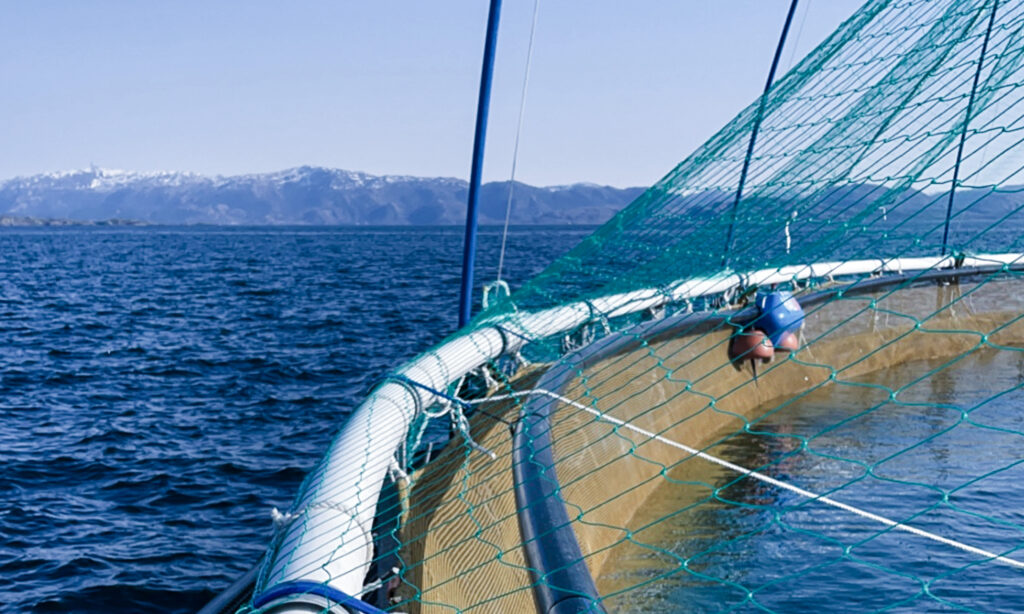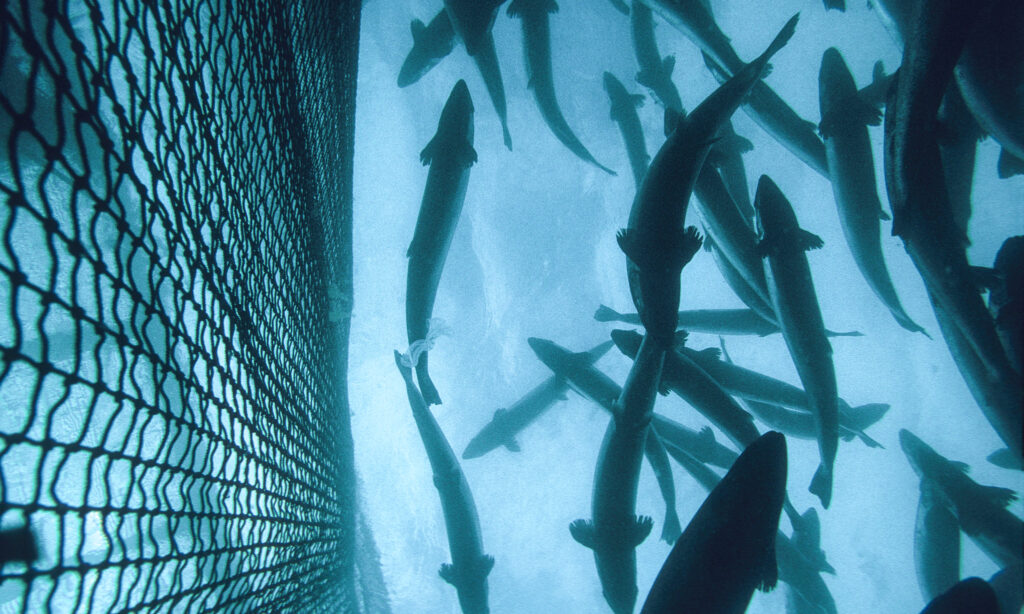 Cleanliness guaranteed
Depending on the type of net system used, we guarantee a reduced requirement of power washing. If we fail to live up to this promise, you will not be charged. This is a significant economic advantage for you with minimal risk.
Rigorously tested
AQUA ROBOTICS has developed the first fully automated net-cleaning solution for the aquaculture industry. We've done this because traditional copper coating and high-pressure washing solutions are negative for the fish or the environment.
We have patented new technology that enables HALO to clean both the inside and outside of the net simultaneously. Since the launch in 2017, HALO has undergone extensive, rigorous testing at various fish farms. As a result, we have proved that our solution is effective, gentle and reliable.